SEVERAL CAREERS
TEACHER, WELDER, WATCH & CLOCK REPAIRMAN,
BIBLE TEACHER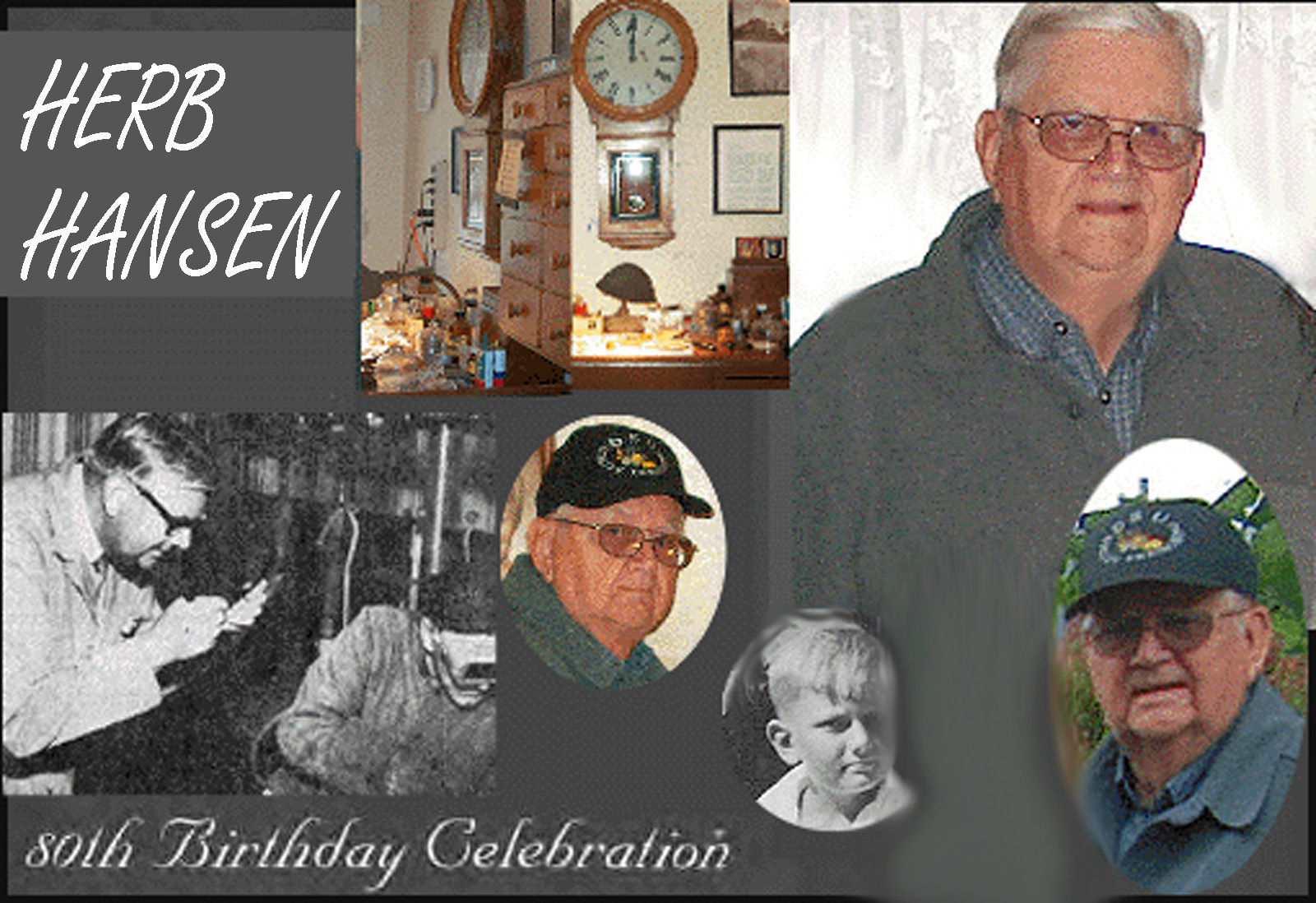 HERB RETIRED FROM A SUCCESSFUL CAREER TEACHING WELDING
AT LOS ANGELES CITY COLLEGE AS INSTRUCTOR OF WELDING AND DEPARTMENT HEAD.


HERB'S SECOND OR THIRD CAREER AND FIRST LOVE IS WATCH AND CLOCK REPAIRING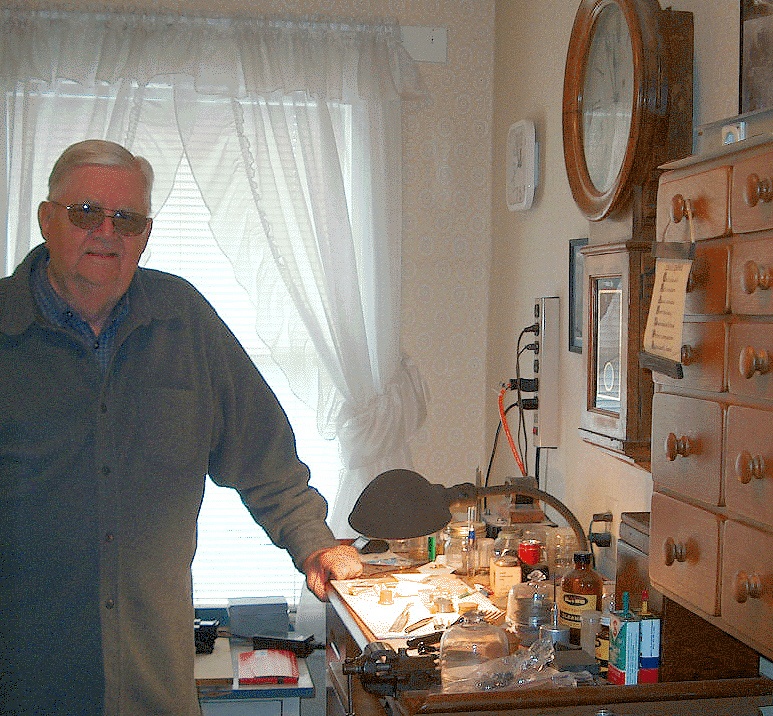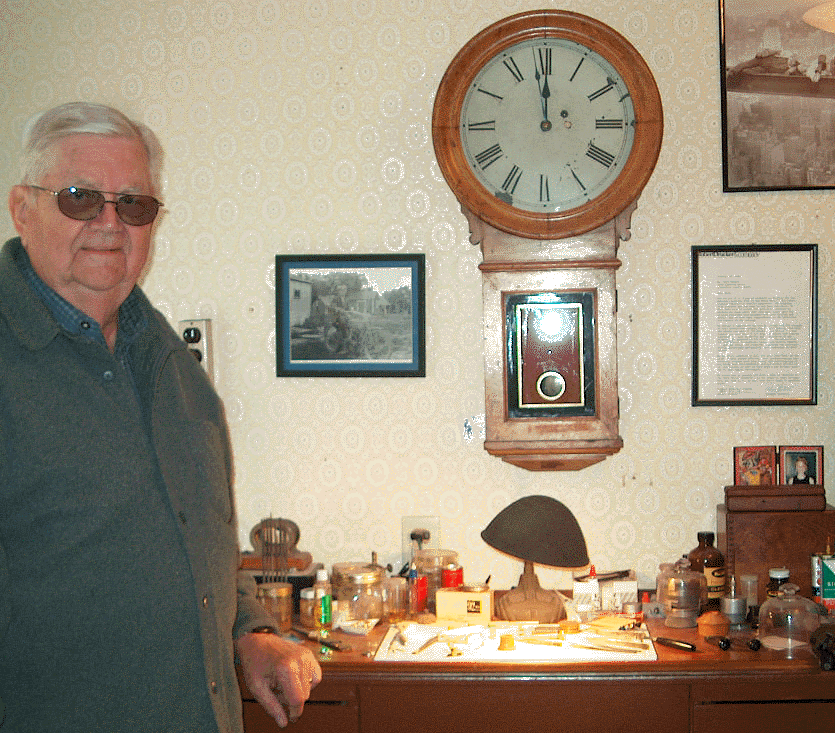 TEACHING WELDING, AS INSTRUCTOR OF WELDING & DEPARTMENT HEAD AT L.A.COLLEGE,
AS WELL AS INDEPENDENT CONTRACT WELDING, SERVED AS A GOOD MEANS TO SUPPORT A FAMILY.
HERB IS AN EXCELLENT TEACHER OF ANY SUBJECT AND AN ARTISTIC, PRECISE WORKER
DURING HIS TEACHING CAREER AND NOW, HERB HAS ALSO CONTINUED TO CARRY ON HIS FIRST LOVE CAREER OF WATCH AND CLOCK REPAIRING, IN THE FOOTSTEPS OF HIS FATHER.
HERB WAS BORN ONE OF THOSE RARE TALENTED, HIGHLY INTELLIGENT MEN WHO HAVE THE ABILITY
TO BE IN ANY PROFESSION THEY MIGHT CHOOSE. (HIS PROUD SIS SPEAKING HERE WITH KNOWLEDGE)
ANOTHER OF HERB'S LOVES IS AIRPLANES & WHILE IN THE SERVICE HE HAD A BRIEF INTERLUDE
OF BEGINNING TO LEARN AIRPLANE REPAIR.
HE CONTINUES HIS LOVE OF TEACHING THE BIBLE WITH WHICH HE HAS SERVED GOD ALL HIS LIFE.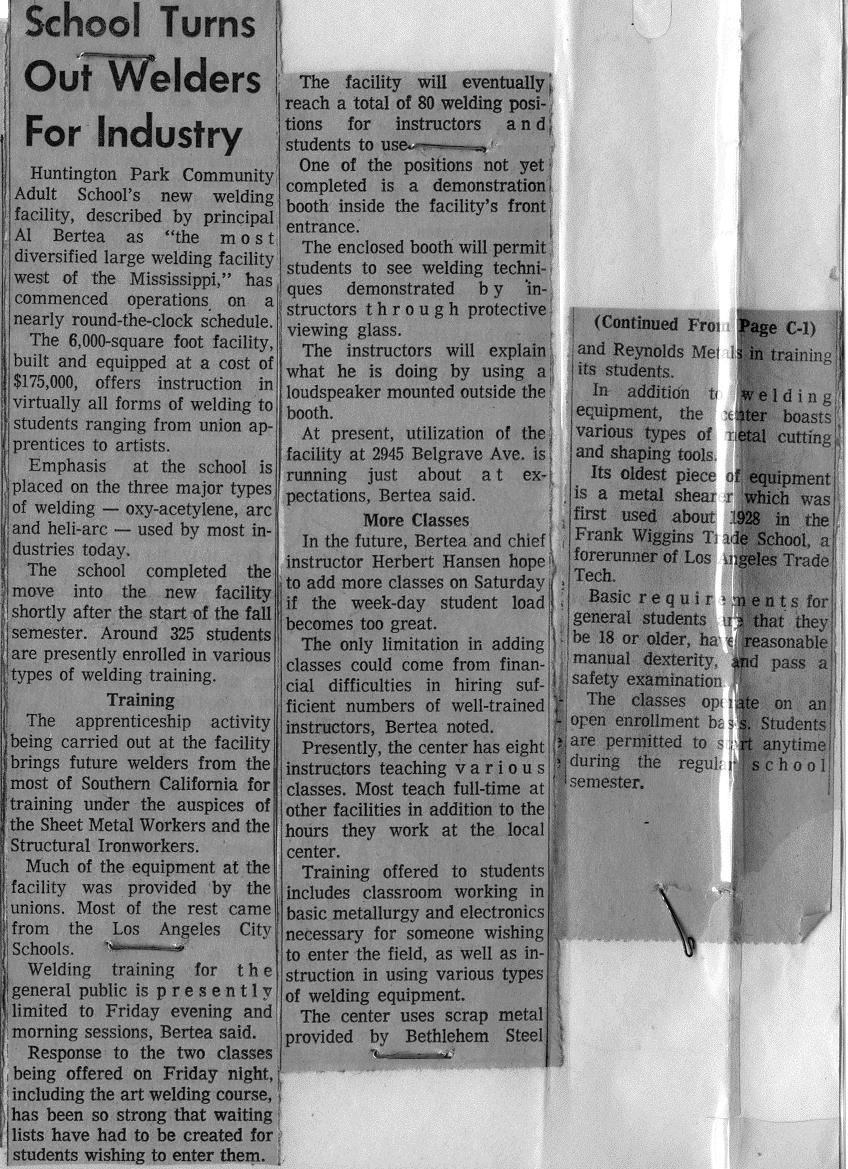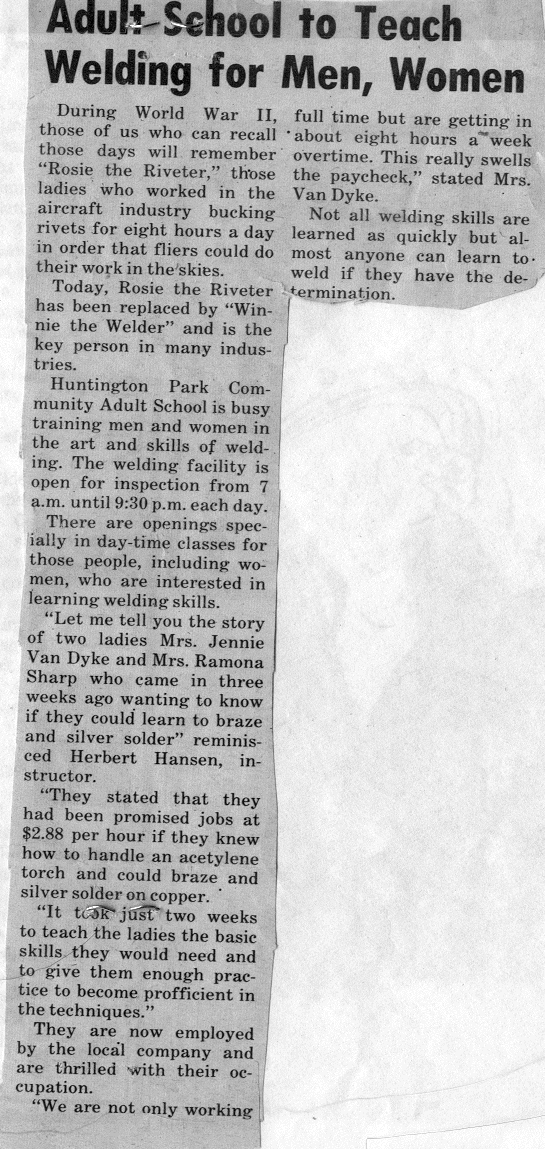 HERB'S ARTISTRY IN WELDING WAS RECOGNIZED.
HE WAS HIRED FOR WELDING THE DISNEYLAND SWISS FAMILY ROBINSON TREE HOUSE: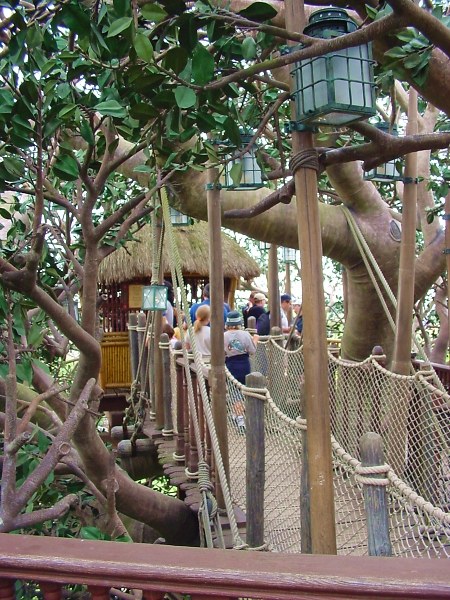 This above is the Disneyland Swiss Family Robinson Tree that Herby was hired to weld.

Situated on the southern most area of Adventure Isle in the centre of the Adventureland Lagoon, guests can explore "Les Cabane des Robinson" (The Swiss Family Robinson Treehouse).

Inspired by the tree from Johann Wyss's classic novel "The Swiss Family Robinson" and Disney's film interpretation of the same name, the tree house is a recreation of the one in which the family made their home after becoming shipwrecked. An intricate series of walkways and stairs leads into a collection of beautifully detailed rooms each decorated with furniture salvaged from the wreckage or created from items naturally found around the island.

Rooms include the Library, Kitchen and Bedrooms climbing even higher into the branch's lead to a lookout area furnished with telescopes offering great views of Adventureland and beyond.

Once guests have explored the main tree house they can wander into the roots of the tree where a labyrinth in inter-linking tunnels and passageways, the "Ventre de la Terre", form a great area to explore.

The tree itself is truly an amazing engineering feat, which included over 360.000 handmade leaves and over 130.000 blooms. The Disney prop department is responsible for producing the hundreds of items which adorn the room sets.

More remains from the families shipwrecked boat can be found around the tree where the benches are made from old wardrobe doors while the remains of the ship itself are situated just a short distance away for guests to explore